A special accommodation offer at University Campus is proposed for all IFAC participants, and for students in particular. The rooms are in a unique building dedicated for hosting IFAC attendees only during the World Congress. The address is the following:
CROUS - 118 Route de Narbonne, 31077 Toulouse
The building is at a couple of minutes walking distance to the Université Paul Sabatier line B metro station. The metro allows a direct link in less than 20 minutes to the Congress venue and to most city center important places. The metro works until midnight, and even later on Fridays and Saturdays.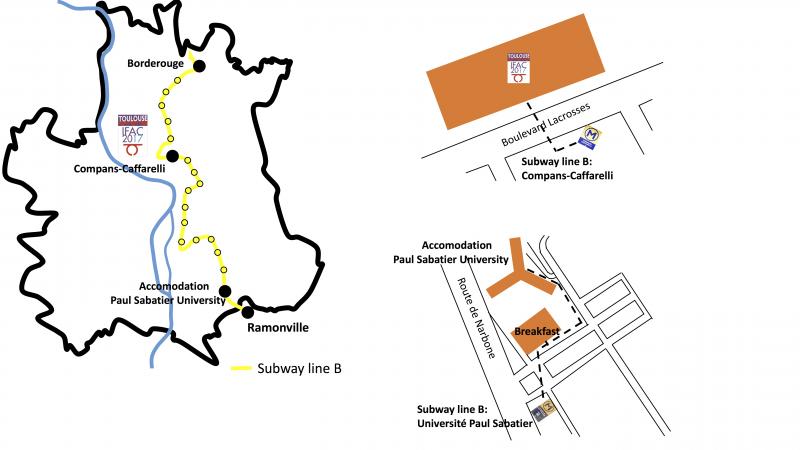 The accommodation offer includes a breakfast that will be served at the nearby University Campus restaurant. Prices are for one week, from Friday 7 July evening to Saturday 15 July morning, independently of the actual arrival/departure dates. The dates are strict, no possibility to stay after Saturday 15 July.
reduced fee for students only : 210€ for the entire week
fee for other attendees : 260€ for the entire week.
Booking is done using the IFAC World Congress registration web service.
Important: For logistics reasons, you are kindly requiered to inform the organizing committee of your arrival/departure date and time (as precisely as possible) when booking rooms. IFAC 2017 volunteers will welcome you, and their presence has to be planned. The dates are to be provided at the Personal Data step of the Registration Procedure.
The rooms are 9 square meters size and include a small shower room and a kitchenette. The single size bed can be lifted to provide additionnal free living space.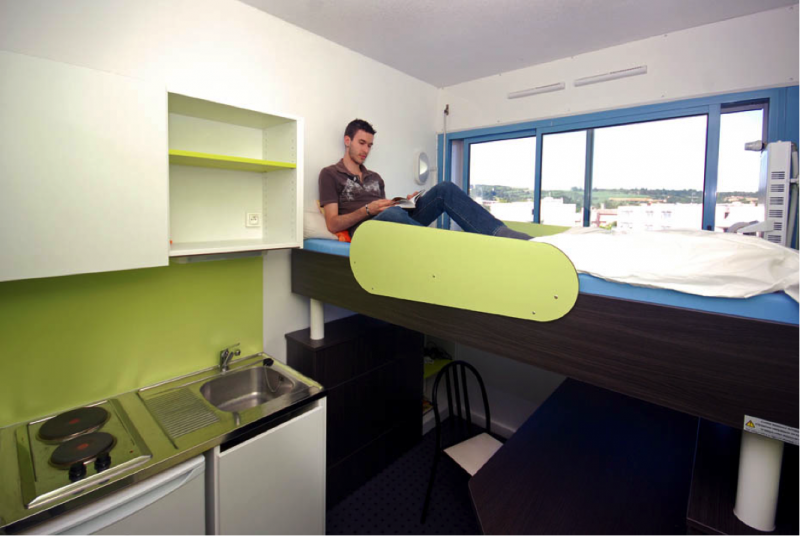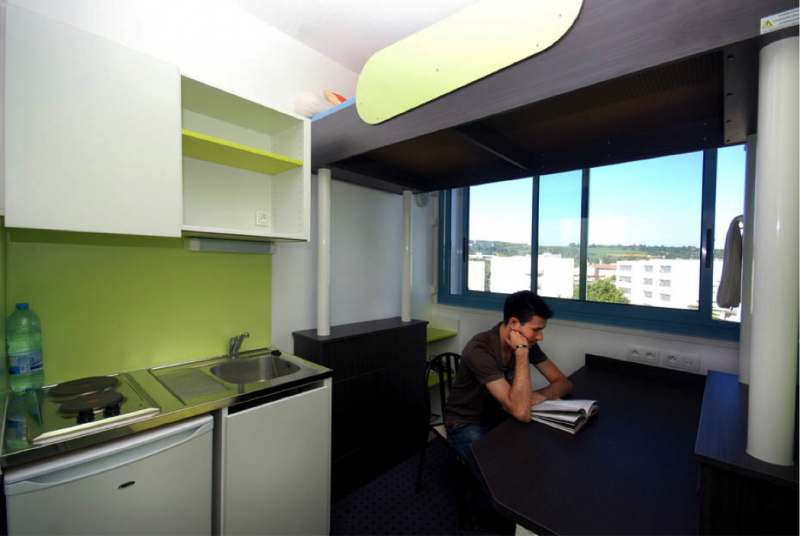 The building
is not yet equipped with Wi-Fi. Nevertheless all rooms are equipped with Internet access with a RJ45 modular connector. The cable is not included in the offer. Attendees are invited to bring their own cable.