An online service by our Pays d'Oc partner is available to book:
Original visits of Toulouse both in the morning and in the evening
Visits to amazing neighboring towns
Visits aerospace dedicated museums ("sky and stars" offer)
The booking service starts with a schedule with all offers. Click on one to access to the booking page.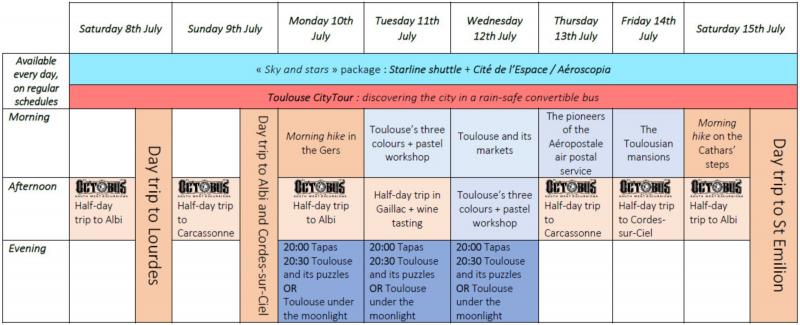 A380 factory
The "Sky and stars" offer by Pays d'Oc also brings you to the entrance of the Aibus A380 factory plant. If you are interested you should book directly following this link. Please note that booking in advance is compulsory (at least 2 days before your visit for non european union citizens) and that you'll need to confirm your identity and bring your passport with you.
Tour de France 2017
See here for information about Tour de France during the World Congress.