IFAC 2017 organizers, on behalf of all attendees, thank all sponsors, exhibitors and institutional partners for their contributions to make this World Congress a memorable event.
See the Call for Sponsorship and Exhibition for information about IFAC 2017 offers.
See as well Sponsors presence: Venue, Catering & Communication document for further details.
| Exhibitors | Stand at Congress Venue | Logo |
| --- | --- | --- |
| Continental Automotive | Stand #1 | |
| Elsevier | Stand #2 | |
| WAGO | Stand #10 | |
| Springer Nature | Stand #7 | |
| MathWorks | Stand #9 | |
| The Journal of The Franklin Institute | Stand #3 | |
| Robotikum | Stand #8 | |
| OPAL-RT | Stand #4 | |
| SOBEN | Stand #5 | |
| THALES | Stand #6 | |
| Taylor & Francis | Stand #11 | |
| Robotex | Stand #12 | |
| InTeCo | Stand #13 | |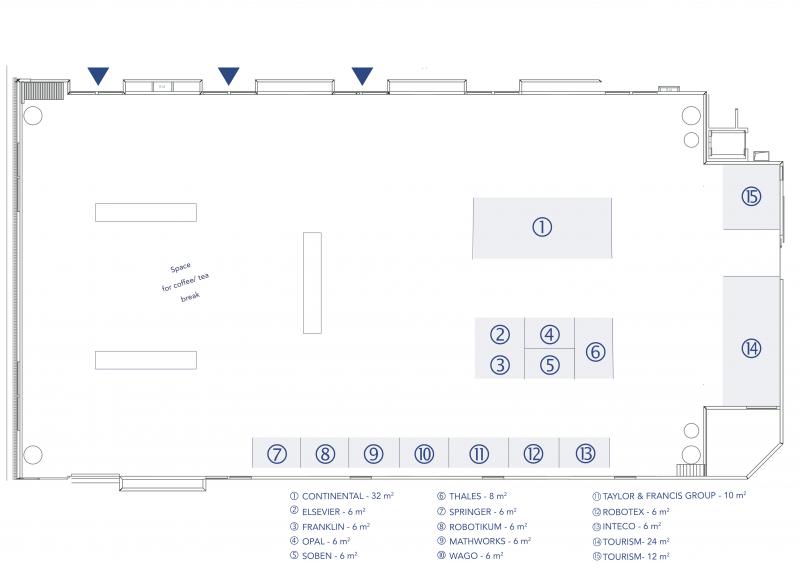 | Institutional Partners | Contribution | Logo |
| --- | --- | --- |
| IFAC Foundation | Young Author Support & IFAC Foundation Award | |
| European Control Association | Scientific co-sponsor | |
| Société de l'électricité, de l'électronique et des technologies de l'information et de la communication | IFAC National Member Organization for France | |
| CNRS | Financial and administrative support | |
| LAAS-CNRS | Operative structure | |
| GdR MACS | Scientific coordination of IFAC activities in France | |
| Université de Reims Champagne-Ardenne | Support of IFAC President's activities | |
| Club des Enseignants et Chercheurs en Electrotechnique, Electronique et Automatique | Support for the Demonstrators Exhibition & Demonstrator Paper Prize | |
| Aerospace Valley cluster | Contacts with the local Aerospace Industry | |
| SoToulouse Convention Bureau | Contacts with local institutions and tourism industry | |
| EuroScience Open Forum 2018 | Partnership with ESOF 2018 to be held in Toulouse | |
| Robotics Place Midi Pyrénées | Contacts with the local Robotics Industry | |